Within the Citrusdal Mountain ward lies our very own 'Grand Cru' Chenin Blanc site. The amazing 'Skurfberg' is home to South Africa's finest Chenin Blancs, including Alheit Vineyards Makstok, Sadie Family Old Vine Skurfberg and Botanica Mary Delany, to name a few.
The rise of Chenin Blanc in South Africa has seen many incredible releases, but one of the most remarkable is the Botanica Untitled No. 1 2014, by Ginny Povall. It is vinified from Joshua Visser's 60-year-old vineyard– a unique site that produces a distinctly different wine to the Platter 5-star Mary Delany. It is more elegant, European and refined. The superb nose slowly opens to white peach and blossoms, hinting at so much more. The palate is extraordinarily balanced; a fine acid backbone, slow-to-show fruit and a long, mineral finish form part of a very complex and fine wine. This is one of the best wines we tasted in 2015!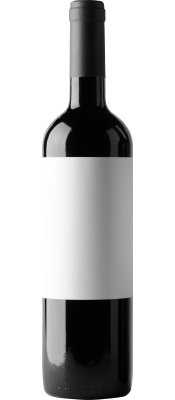 This spectacular, under-the-radar release is exclusive to Wine Cellar. If you love Chenin Blanc, Botanica Untitled No. 1 2014 is a must for your cellar and will easily last for 10-15 years.
5% discount on 12 bottles or more
Free delivery to main centres on orders over R1,500. If you need any assistance, call us on 021 448 4105 (CT) or 011 027 9463 (JHB). View delivery charges.
Tasting Notes
Platter's 2016 has the 2014 Mary Delany Collection Chenin Blanc 2014 from Ginny Povall of Botanica Wines on 5 Stars and the new Untitled No. 1 2014, also from the Citrusdal Mountain, just behind on 4½ Stars but my ranking is the other way around. Quite a shy nose – hints of blossom, citrus, white peach, dried herbs and some leesy waxiness. Pure fruit and punchy acidity before a long, dry finish. Wonderfully lithe and composed. 20% new oak. – Christian Eedes, Winemag,co,za, 94/100
Joshua Visser supplies the grapes for this, the first release of a new Chenin from Ginny Povall. It's higher in acidity and even a little more austere than Botanica's Mary Delany Chenin, with more oak on the nose and palate, but it's another impressive wine. Pithy and taut. Drink: 2015-22. – Tim Atkin, South Africa Report 2015, 93/100