Domaine Huet in Vouvray is a world icon for pure, mineral-style Chenin Blancs with the ability to age for decades. Established in 1928, and farmed biodynamically since 1990, Huet owns just 3 vineyards that produce wines with varying degrees of sweetness depending on the vintage.
'2015 is an exceptional and historic vintage again at Huet (perhaps the best since 1997). I can only recommend to buy cases of all styles,' suggests the Wine Advocate. 'The 2015s combine super ripe, tropical fruit flavors and juicy textures with concentration, perfectly integrated acidities and enormous precision that reflects the different terroirs.'
After the racy and excellent 2014 vintage, 2015 is riper and more expressive. The two vintages could resemble the magic pair of 1989 and 1990. Dry, off-dry and sweet wines were produced in 2015, all with 30+ years ageing potential. We offer a limited number of 2015 mixed 6-packs that contain 4 dry – Le Haut-Lieu Sec and Le Mont Sec – and 2 sweet Vouvrays – Le Haut-Lieu Demi-Sec and Le Mont Moelleux. See all the Huet wines here.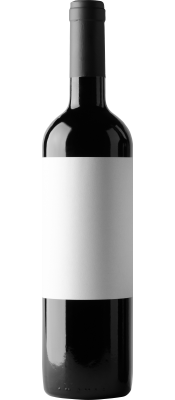 As always, Domaine Huet releases older vintages to demonstrate their age-worthiness. The Clos du Bourg Sec 1998 shows amazing acidity, wonderful complexity and is starting to reach maturity, while the Le Mont Demi-Sec 1999 is still rather primary and youthful.
Tasting Notes:
Huet, Le Haut-Lieu Sec 2015
The citrus-colored 2015 Vouvray Le Haut-Lieu Sec is pure, fresh and chalky on the nose where ripe and concentrated fruit aromas along with some subtle herbal aromas are displayed. Full-bodied, very mineral, salty and ripe, this is a concentrated, powerful, densely woven yet finesse-full and elegant Chenin with a very long and grippy, tension-filled finish. Great aging potential. – Wine Advocate 93/100
Huet, Le Haut-Lieu Demi-Sec 2015
The 2015 Vouvray Le Haut-Lieu Demi-Sec has a creamy, intense and elegant bouquet of ripe and concentrated fruits, along with delicate earthy and lemony flavors. Full-bodied, intense and powerful, with a dense texture and firm tannins, this is a very complex and firmly structured Chenin for the next decade. The sweetness is perfectly integrated and the acidity rather mild in the first moment. The finish though is enormously vital and mineral. – Wine Advocate 94/100
Huet, Le Mont Sec 2015
The 2015 Vouvray le Mont Sec is pure, precise and very flinty on the nose, which reveals a concentrated and elegant fruit with lemon and crushed stone flavors. Full-bodied, pure and piquant, with a tight and mineral structure, as well as a very persistent finish, this is a highly complex yet finesse-full Chenin with a great aging potential. I'd love to drink the 2015 today, although I know it will become much more complex over the years. The finish is enormously long and reveals fine tannins. – Wine Advocate 95/100
Huet, Le Mont Moelleux 2015
The apricot/golden colored 2015 Vouvray Le Mont Moelleux shows a very intense, elegant and also subtle bouquet of ripe fruit intermixed with flinty aromas. Dense, piquant and concentrated on the palate, this is a great and tension-filled Chenin with grip and persistence, but also great finesse and elegance. This is a highly complex and energetic, but also light-footed and stimulating wine with lots of mouthwatering salinity. A fascinating Chenin with great aging potential. – Wine Advocate 96/100
Huet, Clos du Bourg Sec 1998
A beautiful gold color, with amber reflections and brilliance characterize the years spent in the shade of our cellars of tufa. On the nose, subtle fragrances of cedar support aromas of dry apricot and toasted bread. The flavors of orange zest bring a beautiful freshness into the mouth, combining fruit with notes of white chocolate and biscotti; a delicious dry 1998 that ends with beautiful tension. – Domaine Huet
Huet, Le Mont Demi-Sec 1999
This is a wonderful straw colour with hints of bright yellow. It is still quite closed and conservative, showing ripe mango and wet earth notes. The palate is quite primary and perhaps needs more time in bottle. The sweetness fades into a mineral, taut finish. – Roland Peens