Lirac is an up-an-coming appellation that lies just west of Châteauneuf-du-Pape and embraces a similar terroir. Over the years, the great Rhône River has deposited a layer of rounded stones known as galets on each of its sides. Perfect for growing Grenache and usually containing more Syrah than its neighbours, the wine from Lirac offers rich intensity and dark fruit. The Clos de Sixte from the Jaume family of Domaine Grand Veneur is the leader in Lirac and the organically-farmed 2015 is a cracker. It shows intense fruit, grilled herbs and liquorice while offering a deep complexity that trumps its modest price.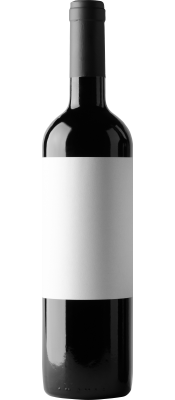 'Credit Christophe and Sebastien Jaume for making this one of the most impeccably run estates in the Rhône Valley. To reiterate, this is an estate at the top of its game and the wines remain fairly priced as well.' – Robert Parker
As in Bordeaux and Burgundy, 2015 was an excellent vintage in the Rhône. We have put together a case of the Jaume family's 2015 releases that should delight every Rhône-lover. Another special mention must go to the humble Les Champauvins 2015 that boarders Beaucastel and drinks like a Châteauneuf. See a full list here, including their La Fontaine Blanc 2015 and single-vineyard Les Origines 2015.
These are modern, powerful expressions of the Southern Rhône without over-the-top sweetness or excessive alcohol. In fact, they are some of the best value wines around.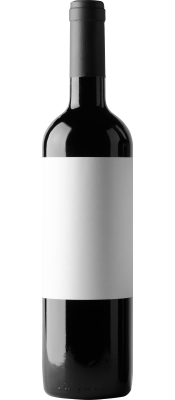 Tasting notes:
Alain Jaume, Rasteau Les Valats 2015 – R 195
The 2015 Rasteau Les Valats is a big, rich, plum, licorice and scorched earth-scented red that has plenty of mid-palate flesh, building tannin and good freshness and focus. It has plenty of tannin, yet they're mostly covered by a wealth of fruit. It should drink nicely right out of the gate, yet keep for 8-10 years. – Wine Advocate, 89-91 points
Grand Veneur, Côtes du Rhône Les Champauvins 2015 – R 195
Deeper in color than the Cotes du Rhone Reserve, the 2015 Cotes du Rhone les Champauvins is a solid step up, with fabulously complex notes of Bing cherry, blueberries, raspberries, spring flowers and pepper all emerging from the glass. Medium to full-bodied, rich and beautifully textured, it tastes more like a Chateauneuf du Pape than a Cotes du Rhone. Drink it anytime over the coming 4-5 years. – Wine Advocate, 90-92 points
Alain Jaume, Vacqueyras Grande Garrigue 2015 – R 205
The plump, sexy and fruit-loaded 2015 Vacqueyras Grande Garrigue offers a smorgasbord of Provencal aromas and flavors, with notes of blackberry jam, peppered meats, toasted bread and Asian spice all jumping from the glass. Similar in style to the Cairanne, yet with additional tannic grip, this full-bodied, supple and polished beauty is another no-brainer value from this estate to snatch up. – Wine Advocate, 90-92 points
Clos de Sixte, Lirac 2015 – R 225
The 2015 Lirac Clos de Sixte comes from an appellation that shares a similar terroir with Chateauneuf du Pape, yet is located just across the river, on the western side of the Rhone. It's a serious, large scaled, voluptuous effort that that has lots of ripe tannin, a bid mid-palate and copious amounts of blackberries, black cherries, scorched earth, licorice and roasted herbs. One of the bigger boned and concentrated reds in the lineup, it will have a decade of longevity. – Wine Advocate, 91-93 points
Alain Jaume, Gigondas Terrasses de Montmirail 2015 – R 325
Another winner is the 2015 Gigondas Terrasses de Montmirail. Coming from higher elevation sites and mostly limestone soils, its vibrant purple color is followed by beautiful spice, black raspberry, kirsch and dried flower-like aromas and flavors. Medium to full-bodied, balanced and polished, with plenty of fruit yet also solid underlying ripe tannic structure, buy a case and enjoy bottles over the coming 7-8 years. – Wine Advocate, 90-92 points
Grand Veneur, Châteauneuf-du-Pape Le Miocène 2015 – R 445
The 2015 Châteauneuf du Pape Le Miocène is a classic blend of 70% Grenache, 20% Syrah and 10% Mourvèdre that offers terrific notes of black raspberries, blueberries, violets, pepper and garrigue. It's a medium to full-bodied, rounded, low acid and sexy beauty to drink on release and over the following 7-8 years. The two special cuvées both see aging in barrels, and I think the estate is doing a better job today with the oak integration than in the past. – Wine Advocate, 90-92 points