The 2017 Mullineux Syrah is a brilliant release from Chris and Andrea Mullineux that underpins their effort and continuous striving for excellence. At the launch, we tasted through a 10-year vertical of their Mullineux Syrah, which not only confirmed the lasting quality of their wines but also the importance of vintage.
The 2017 Mullineux Syrah, in the context of the vertical tasting, has the same purity and style of the great 2015 vintage but with the power and density of the Platter's 5-star 2010. The wine is taut with youthful energy and powerful, typically dense Swartland tannins but offering more definition. It captures the very essence of Swartland Syrah and promises great maturation potential.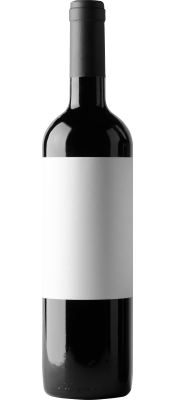 We have a very limited number of 10-year vertical Syrah packs available, which include all the vintages from the maiden-release 2008, the 2009, the Platter's 5-star 2010, the elegant trio of 2011, 2012 and 2013, to the power of 2014 and 2015 and the Rhône-like brilliance of 2016. Only 24 of these special cases were released, offering a rare chance to experience the wonderful exposition of Chris and Andrea's dedication, artistry and the excellence that they have achieved.
Tasting notes:
Mullineux, Syrah 2017 
Much has been said of the 'Goldilocks' 2015 vintage, it's one of the greatest of all time. 2017 seems to be next in line. Possibly fresher and more defined with the same typical Swartland perfume and balance as 2015 but more defined and full-bodied in 2017. This wine needs time, it is still taut, with oak and dense fruit weight needing to meld. – James Pietersen (November 2019)
One of my 'go to' wines when I see it on a restaurant wine list, this intensely perfumed Syrah comes from seven vineyards, mostly on schist soils. Made with 90% whole bunches, it has more tannin than you think at first, layers of spice, violet and blackberry fruit and a refreshing tang. Drink: 2020-25. – Tim Atkin MW, 93/100
Mullineux, Syrah 10-Year Vertical Case 2008 – 2017
Mullineux, Syrah 2016 
Our favourite – offering perfume, olive brine and a real northern Rhône personality. In the thick of the drought and picked a bit earlier, the 2016 is brimming with personality and satisfying, granular tannins and juicy fruit lifted by fresh grapefruit acidity. This is an underrated Swartland vintage. – James Pietersen (November 2019)
The 2016 Syrah is 100% whole-bunch fruit, and I think this gives it the edge over the 2015. It has a very fresh, focused nose with more edginess than the previous vintage, offering touches of peppermint and dried herbs. The palate is very well balanced with fine tannin – quite a 'cool customer', presenting a longer, more precise finish than the 2015. Excellent. – Neal Martin, 92/100
Mullineux, Syrah 2015
Described as a 'Goldilocks' vintage by Andrea, which was pretty much the case across South Africa, there is a sense of polish to the 2015 – calm, superbly balanced and sexy. Floral and musk perfume with red fruit and sweet, creamy, yet dense tannins. A complete wine. – James Pietersen (November 2019)
Seven different vineyards on granite, schist and iron – some bush vines and some trellised. Different soils give different blending components. Represents the vintage but must still be a balanced Swartland Syrah – the tannins are what makes it Swartland, says Andrea Mullineux. 100% whole bunch, acting as 'a magnifier of the terroir'. Smoky and dark-fruited with a dark, rocky freshness more akin to northern Rhône than anywhere else. Lightly peppery and with wonderful finesse in the texture. Such fine grain and elegance even with the fruit of a sunny climate. There's ripeness but also mouth-watering freshness in a dark elegant framework. Fresh tannins add to the coolness though you can still taste the sunshine. – Julia Harding MW, JancisRobinson.com, 18/20
Mullineux, Syrah 2014
Opulent and rich fruited. Showing some evolution but with a line of red fruit supported by good ripe tannins. In a word: juicy. – James Pietersen (November 2019)
Since its first vintage in 2008, the Mullineux's Syrah has established itself as one of the most reliable reds in the Cape, the new 'Graillot Croze', as I like to think of it. Sourced from nine vineyards on three different soil types, with 100% whole bunches, it's a textbook Syrah: spicy, sappy and wonderfully aromatic. Drink: 2016-21. – Tim Atkin MW, 93/100
Mullineux, Syrah 2013
One of the lighter and more delicate of the wines. The first with 100% whole bunch. Notes of crushed stone and berry fruit lead to an elegant, lean palate with good tannin definition and a medium-bodied palate. Less fleshy than most. – James Pietersen (November 2019)
Mullineux's 2013 Syrah includes about 80% whole bunch fruit as it was a cool year from seven different vineyards (five schist, one granite and one on ferrous soils). It has a blackberry and cranberry leaf-scented bouquet, and a pleasant herbal note with rose petals coming through. The palate is medium-bodied with a cool exterior and it is full of tension, and quite linear with blackberry, a touch of mint and cedar with a structured, almost Cornas-like finish. I think the whole-bunch works really well here, although it will benefit from 3-5 years in bottle. – Neal Martin, 94/100
Mullineux, Syrah 2012
A near-perfect wine and probably the most complete. A perfumed nose of florals, fynbos and hints of meat spice lead to a composed, layered palate with complex tannins and loads of maturation potential. This is a quintessential Swartland Syrah and something special. – James Pietersen (November 2019)
30-35% whole bunch. Seven different parcels from different soil types. They always make up this wine first – before the soil-type bottlings. Dark crimson. Very appetising and racy on the nose. Light and savoury. Some leather and even slightly lean. Clean and dry. Very fresh but not mean. – Jancis Robinson, 17.5/20
Mullineux, Syrah 2011
Backward and quite shy. Again, leaner in style but stylish and elegant showing a sense of finesse with a light to medium-bodied, linear palate that finished wonderfully dry and refreshing. – James Pietersen (November 2019)
Deep ruby. Leathery nose and very convincing. Then black pepper in spades. And a hint of liquorice. This is like a Syrah from Central Casting! Definitely dry and made for drinking with food… Admirable! – Jancis Robinson, 17/20
Mullineux, Syrah 2010
Highly awarded. Entering its drinking plateau with tertiary, earthy notes, dark brooding fruit and a hint of dried florals. The palate is one of the most fruit and tannin dense – really impressive. The tannins have now become smoother and softer textured with a complex layered end. Great wine with a few good years still ahead. – James Pietersen (November 2019)
A tantalising wine on the nose – not giving much away but suggesting a good deal. Light notes of dark fruit and liquorice. Then on the palate, that coal-like dark texture that I associate with vines on granite, giving a dry finesse and fresh length. So refined – tannins are fine but slide over the palate. All so restrained and elegant. Definitely northern Rhône in style. – Julia Harding MW, JancisRobinson.com, 17+/20
Mullineux, Syrah 2009
Some fynbos top notes, showing its age now but still lovely with its ripe, rich fruit and prune-laced edges. The palate has a sweetness and lushness and is broader textured. Ready to drink. – James Pietersen (November 2019)
Lush and inviting, with delicious fig, plum and hoisin sauce notes laced with graphite, roasted apple wood and tobacco. Long and fleshy through the finish, with the full range of flavors playing out nicely. – Wine Spectator, 91/100
Mullineux, Syrah 2008
Black olive and warm notes of brooding, rich fruit, underscored by broad, bright and chewy tannins. The wine has a wonderfully mature elegance with an almost Italian-like tangy acidity and the trademark Swartland tannin grip. Drinking well now. – James Pietersen (November 2019)
1Lots of north Rhône subtlety and refreshment factor. It may be just a tad sweeter than the average and seems relatively evolved for a 2008. Great to see something buck the local trend and turn out something, in the first vintage, with real finesse. – Jancis Robinson, 17/20