A strict selection of the oldest Pinotage vines on Kanonkop by Abrie Beeslaar yielded just 70 cases of the 2017 Cape Winemakers Guild Pinotage. Much like the Black Label, it offers astonishing depth, purity and structure in 2017 – a dazzling vintage that will mature for 2 decades. In contrast, it is more tightly wound with lower alcohol, offering an extra level of finesse. At less than a tenth of the production, and offered at 16% less than the Black Label, it offers a sound investment.
'When that old vineyard hits the right notes, everything is seamless and balanced, and the 2017 is one of those vintages.' – Abrie Beeslaar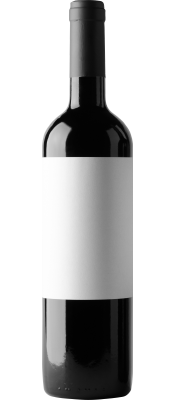 We also have 20 cases of the legendary 2009 Pinotage available. 2009 is a benchmark vintage that may only be trumped by 2015 and 2017 in time. At 10 years old, the purity of fruit is balanced by silky tannins and Kanonkop's typical savoury complexity – a treat over the festive season.
Tasting notes:
Kanonkop, CWG Pinotage 2017
Old unirrigated bush vines with yields of 4-5 tons per hectare were used to make this wine. The grapes were destemmed, sorted, crushed and fermented in open-top 'kuipe' for four days. The wine underwent malolactic fermentation in barrel and spent a total of 19 months in barrel. – Cape Winemakers Guild
This starts off shy and reserved, with tight wood tones that seem to currently cover the black plum and cherry fruits that sit beneath. It's more herbal and spicy in nature right now than fruit-forward, with leather and cured sweet-game tones. It's medium-plus in weight, with a plush feel to the midpalate that is lifted by bright acidity and a fine yet firm structure of tannic support through the finish. This is an infant now, but will surely continue to harmonize and coalesce well through 2035, though best to resist opening prior to 2025. – Wine Enthusiast, 94/100
Kanonkop, Pinotage 2009
This has a hearty, slightly rugged core of dark currant, plum sauce and fig paste, while the edges are polished and racy, with alder wood, sweet spice and anise providing a nice contrast through the finish. Shows better purity than in some previous vintages. – Wine Spectator, 91/100