We are delighted to offer the extremely popular Vilafonté 2017 Seriously Old Dirt on pre-release. The 2017 vintage is quietly being regarded, along with 2015, as the Cape's greatest modern-day vintage. According to winemaker Chris de Vries, the 'perfect ripening conditions' have produced a potent, plush and exotic Malbec-led blend that's already 'unspittable'.
While the Series C has reached icon status, Greg Sherwood MW calls the Seriously Old Dirt a 'proper second wine… increasing in quality in parallel to the amazing Vilafonté first wine releases'. Made famous by First Growth Bordeaux, second wines are blends from vineyard parcels that don't quite fit into the first wine and are usually more early-drinking in style.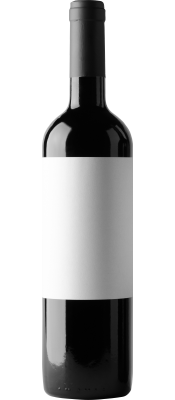 Fresh off the back of the 2016 Series C winning the trophy for 'Best New World Bordeaux Blend' at the Six Nations Wine Challenge in Sydney, we're also offering the 2017 Vilafonté Series C. With similar fruit expression but in another league, the Series C is Cabernet Sauvignon-based and made for long ageing. As yet unrated, this seriously structured and luxurious 2017 is likely to gain similar praise as one of SA's best reds.
Tasting notes:
Vilafonté, Seriously Old Dirt 2017
37% Malbec, 36% Merlot, 26% Cabernet Sauvignon and 1% Cabernet Franc. Seriously Old Dirt 2017 displays a brilliant, deep garnet-red colour. Ultimately fruit-forward, this potent blend reveals ample, vibrant red cherry and ripe blueberry on the nose. Its fruit purity is underpinned by welcoming woodsy notes of allspice, toasty coconut and sandalwood, deftly mingling with nuanced sweet tobacco. The palate is broad, notably fresh and generous. Juicy red fruits and a sumptuous mouthfeel integrate a core of fine, chewy tannins. A long, satisfying finish, supported by a nougatine-chocolate character, adds a luxurious dimension to this fine wine. Delightful now and will mature gracefully. Matured for twenty-one months in older French oak barriques. – Vilafonté
Vilafonté, Series C 2017
57% Cabernet Sauvignon, 21% Merlot, 13% Cabernet Franc and 9% Malbec. Series C 2017 showcases beautiful purity, striking intensity and a remarkably long finish of dark fruit with a touch of clove spice. This blend displays a deep, intense ruby colour. The nose offers a remarkably complex fruit expression, opening with blackcurrant, blueberry and fresh juniper berry interwoven with sensuous violet perfume. Composed dark fruits transition to hints of chocolate and hazelnut praline. A subtle slate/lead-like minerality underlies a bittersweet, spicy Cola note. The entry is plush and weighty, with an abundance of fine-grained tannins across the palate – most reminiscent of crushed velvet. Although immediately engaging, this blend will mature most gracefully, rewarding the patient collector. – Vilafonté