In 2014, Charla Haasbroek joined David Trafford as an assistant at Sijnn and we believe the 2018 Sijnn White is her best one yet! Yes, it's another magic South African Chenin Blanc blend which has reached a new level of refinement over the last decade. While Viognier and Roussanne can be opulent and overt, here they are seamlessly knit into an exotic, but elegant and profound backdrop. It reminds us of a great Mediterranean white in which tension, acidity and flavour caress and intrigue the palate. It is a seriously good Cape white and will age for a decade.
We also have the 2016 Sijnn Red, their flagship, available. This Tim Atkin MW 96-pointer is leaner than previous vintages in a savoury, yet aromatic expression of Syrah, Mourvèdre, Touriga Nacional and Trincadeira.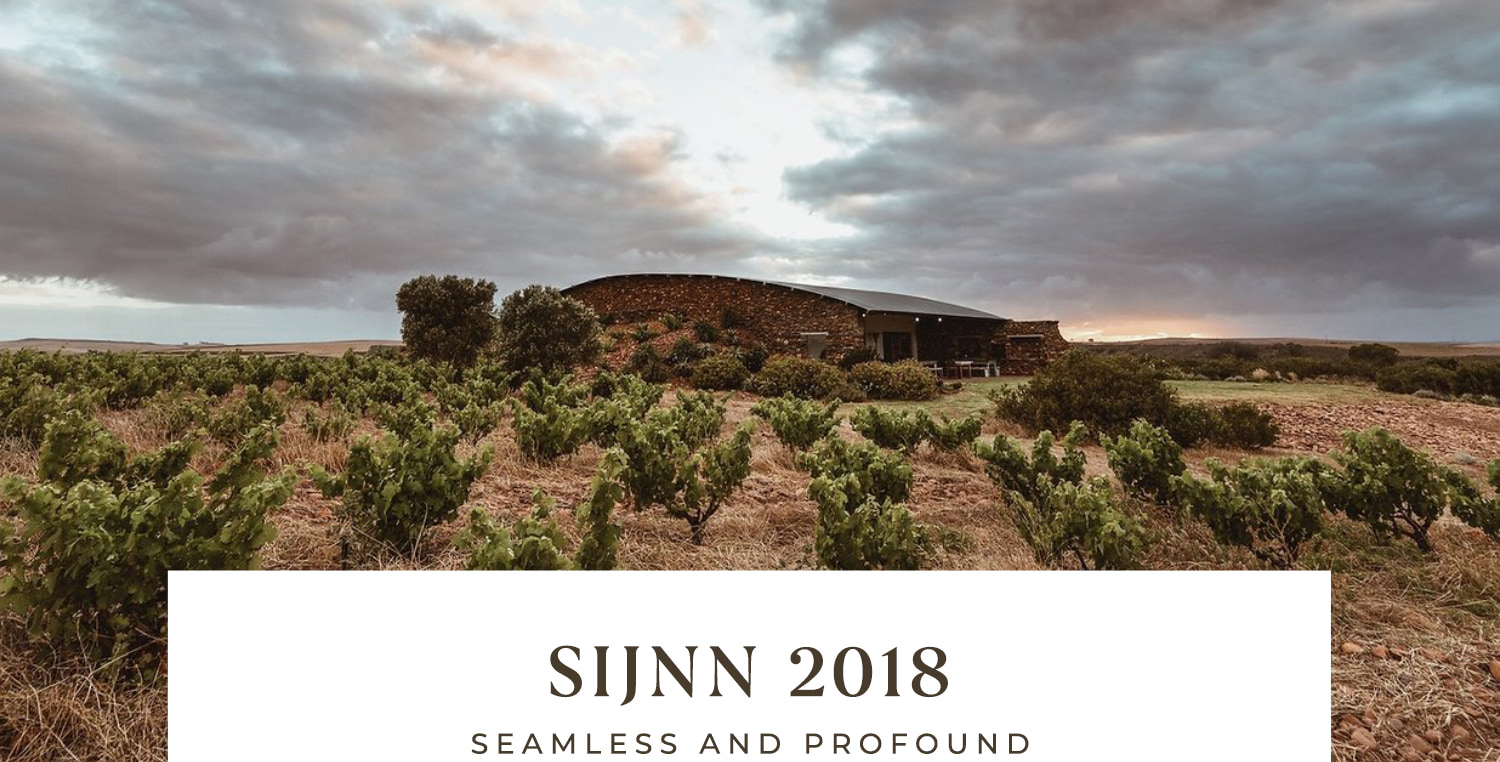 David and Rita Trafford discovered Sijnn's potential while on holiday in Malgas in 2000. The soil and landscape reminded them of Portugal and they were immediately interested in the opportunity it presented. After 200 soil profiles, 10 hectares were planted and Sijnn Wines was born. Fittingly, the word 'sijnn' is derived from the Khoisan word for riverbank. The slate and stony soils, along with the river-influenced vineyards, make it the most unique and exciting winery in South Africa.
Tasting notes:
Sijnn, White 2018
The White 2018 is a blend of 70% Chenin Blanc, 17% Viognier and 13% Roussanne, matured for 10 months in French oak, 10% new. The nose shows stone fruit, dried herbs, earth and spice plus some yeasty complexity while the palate is rich and full with punchy acidity and a deeply savoury finish. It's hugely expressive without being ingratiating or ostentatious. – Christian Eedes, Winemag, 94/100

Sijnn's amazing reds get most of the plaudits, but this white cuvée of mostly Chenin Blanc with 25% of Viognier and Roussanne is pretty special too. Sourced from schist, shale and round river stone soils – Sijnn is the Khoisan word for a riverbed – it's a rich, textured, dry farmed delight with thatch and stone fruit characters and thrilling freshness and minerality. Drink 2019-24. Alc.: 14.1%. – Tim Atkin MW, 93/100
Sijnn, Red 2016
Sijnn is one of the most amazing new terroirs in the Cape, producing wines of remarkable individuality. This Rhône meets Bordeaux meets the Douro Valley blend, made with grapes grown just 15 kilometres from the sea, is stony, complex and intensely aromatic, showing lavender and wild thyme flavours, grippy tannins and layered, mineral intense fruit. Superb stuff. Drink 2021-35. Alc.: 14.2%. – Tim Atkin MW, 96/100

The Red from Sijnn is a field blend of Syrah, Mourvèdre, Touriga Nacional and Trincadeira and the 2016 has just been released. The nose is very expressive with notes of violets, dark berries, earth and spice while the palate shows extraordinary depth, presenting as smooth-textured in the best sense, the finish very dry. – Christian Eedes, Winemag, 94/100