Our Personalised Investment Portfolio (PIP) continues to offer fantastic value as an investment vehicle. Combining a selection of the most investable fine wine stocks on the market with zero management fees and a free cellaring period, we believe this to be the most attractive fine wine investment opportunity in South Africa. Fine wine prices continue to rise, yet local fine wines remain under-priced compared to their international counterparts and still offer value. Now is the time to invest in your South African fine wine collection!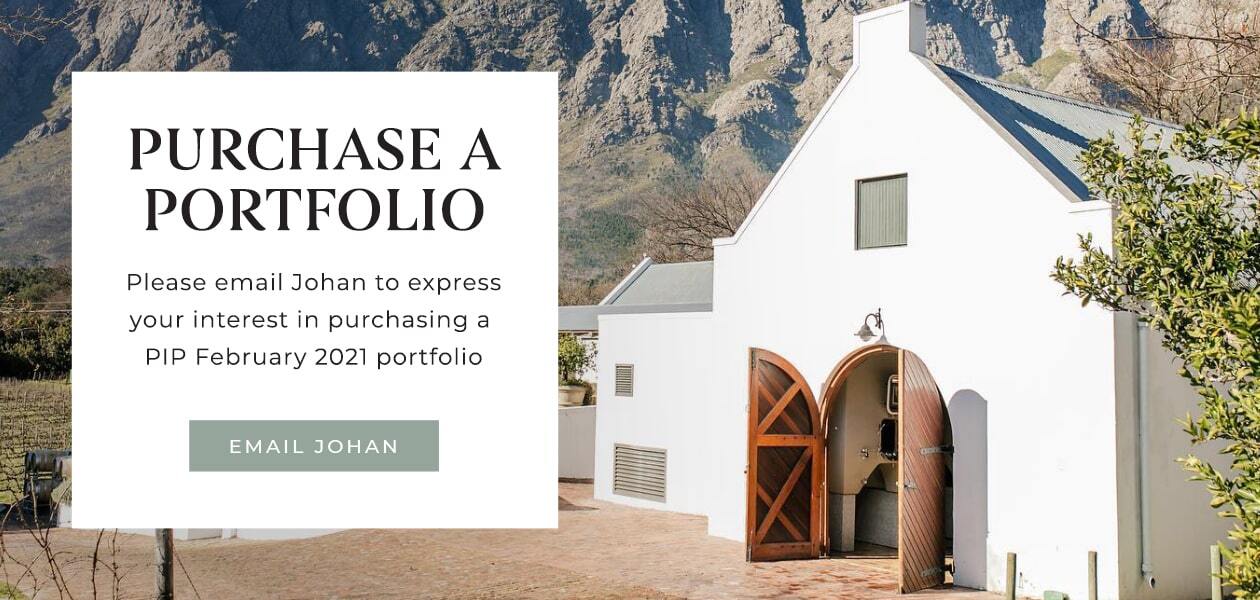 The South African secondary fine wine market is gathering momentum. Despite the social and economic pressures of 2020, the secondary market experienced a buoyant year. Combining sales figures from Wine Cellar's brokerage platform and results from the Strauss & Co Fine Wine Auctions reveals a secondary market sales growth of 87%.
At the time of release, 2009 was considered to be our greatest vintage in modern history. Using the same wines as our February PIP from the 2009 vintage, the upward value trajectory of fine wine is well illustrated.
Yes, those prices are a fraction compared to other wine regions, as the Cape continues to offer unbeatable quality combined with affordability… Trust me when I say that in a decade's time, you might well rue not grabbing some of these exceptional wines.' – Neal Martin
---
EXECUTIVE SUMMARY
The PIP is a diversified, blue-chip portfolio of 14 of the finest and most investable South African wines available, including Kanonkop, Sadie Family, a trio from Boekenhoutskloof and many more.
Limited units; subject to available stocks.
78% of the wines in PIP February are from the 2017 vintage and 64% of the portfolio is from Stellenbosch.
Each portfolio comprises 105 bottles at a cost of R 50,000, based on similar principals as previous investment portfolios, such as our VIP 2017.
Each portfolio is offered with 4 years of free cellaring. This constitutes a saving on cellaring costs of approximately R 6,516 per portfolio in current Rand terms – an effective 13.03% discount on the purchase price
The PIP includes bi-annual index calculation, free wine advice and quarterly wine investment reports.
Investors are given access to Wine Cellar's brokerage platform as well as the Strauss & Co Fine Wine Auctions.
Download prospectus here.