After moving from the Swartland to Spain, our Young GunTM, Bryan MacRobert's sole aim is to produce sustainable, terroir-driven wines. As Rioja's popularity continues to soar, both traditionally-made Riojas and the new-wave wines are receiving global praise. Bryan is part of a growing group of winemakers in Rioja focused on terroir and advocating for a fresher, yet elegant style of Rioja.
Not only does the 2018 Laventura La Nave offer great value, this equal part blend of Tempranillo, Garnacha and Mazuelo (Carignan) is also utterly delicious! A sense of the Swartland is deeply rooted in the wine. The light spice, dried herbs and fine tannins are all reminiscent of the style, and a certain revolutionary quality, synonymous with this South African region. The 2018 La Nave has loads of verve with pure, crunchy red fruit and gravelly tannins – offering great drinkability.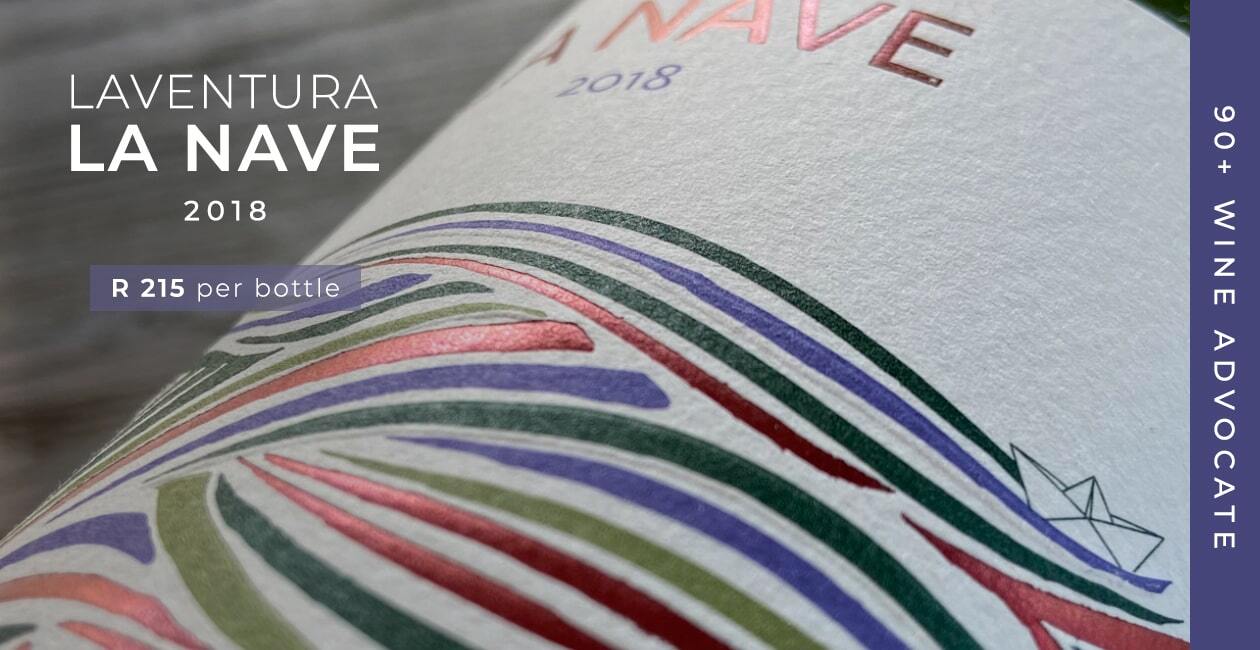 2018 in Rioja was a lighter, cooler and fresher year, and it shows. Farming old vines back to life with an organic approach, Bryan's wines offer more fruit purity than classic Rioja with less oak influence. One of the ways that Bryan and his Riojan winemaker wife, Clara Canals, express their single varietals and terroir is by using cement fermentation vessels to underscore their wines' natural aromas and flavours. This is evident in La Nave, which saw little-to-no oak to preserve its integrity.
When served chilled, it is the perfect red for summer drinking.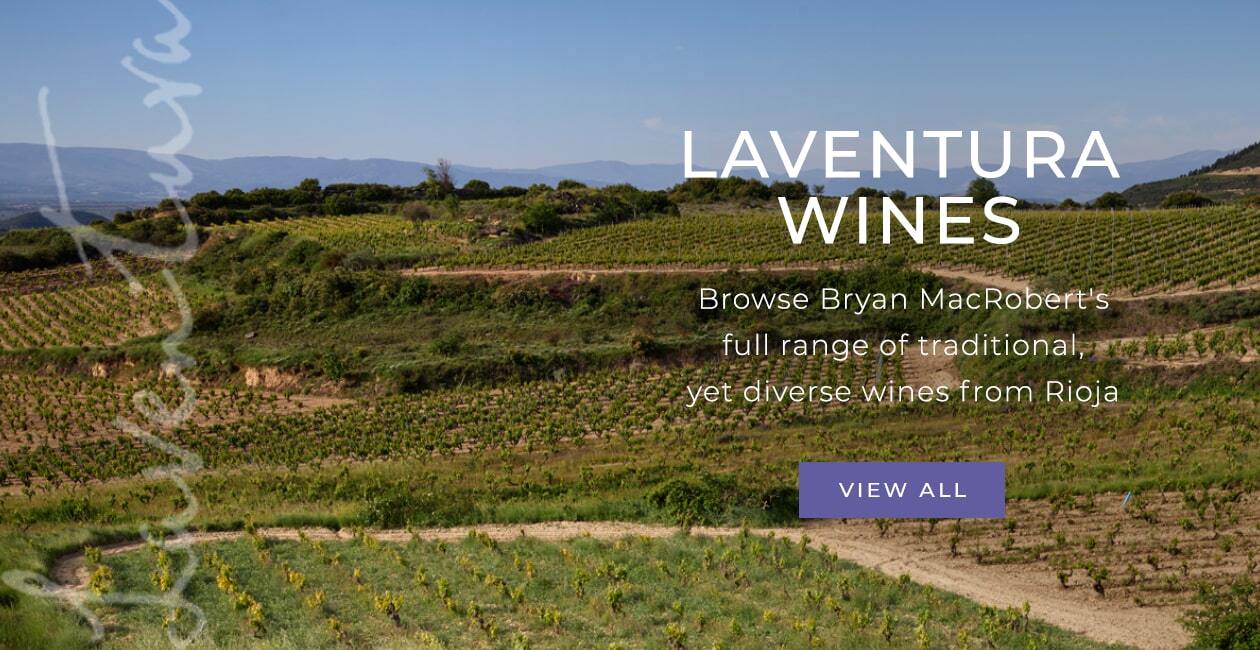 Tasting notes:
Laventura, La Nave 2018
The red blend 2018 Lanave was produced with equal parts of Tempranillo, Garnacha and Mazuelo from small plots in different parts of Rioja. It was produced in a light and approachable style; it's fruit driven, with notes of berries, and has a medium body with fine chalky tannins. It's straightforward but serious, very representative of the wines from Rioja. It fermented with natural yeasts in concrete vats, where it matured for 12 months until bottling. Bottled in August 2019. – Luis Gutiérez, Wine Advocate, 90+/10