Pinotage is uniquely South African and, if we had to choose just one example that points to the future of Pinotage, it would be the 2018 B Vintners Liberté. Awarded 'Best Pinotage' in Winemag's Best SA Wines in 2020 Report, the 2018 also beat 57 top contenders in the inaugural Winemag Prescient Pinotage Report, scoring 94 points. The tasting was a revelation. It showcased the great variety between Pinotage bottlings and the new-found effort being put into this South African-born grape.
There is a quiet confidence and sophistication to the 2018 Liberté. It leaves an impression of elegant power. It is energetic with nicely reined-in fruit and wonderfully dry with fine, coaxed tannins. It is the most exceptional Pinotage release we've tasted in some time and, to our minds, it's a real discovery. Not only is it smart, it also redefines the category.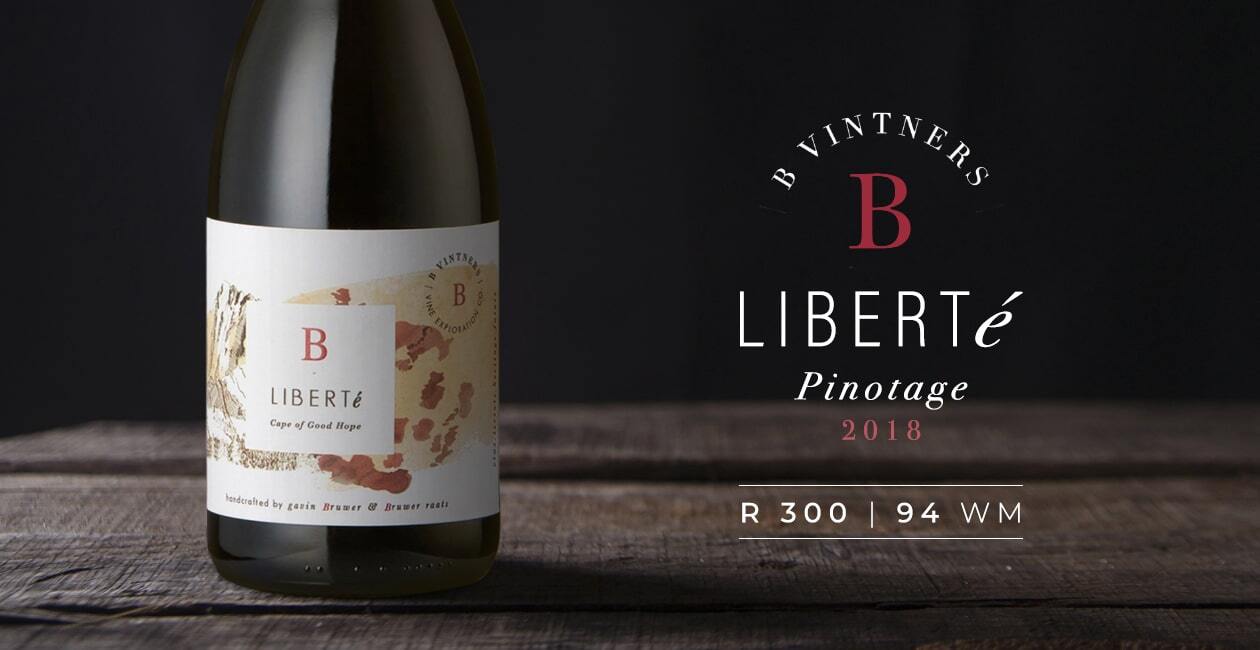 B Vintners is a partnership between cousins, Gavin Bruwer and Bruwer Raats, who celebrate and focus on South African heritage varieties. There are many styles of Pinotage – it makes very good Provençal-like rosés, dark and dense reds, serious but well-oaked modern wines and a style that celebrates fruit with a polished, juicy palate. Lately, we have also seen a fresher style, similar to lighter Italian table wines.
However, the 2018 Liberté is unlike any of these. It is best to approach it by leaving everything you know about Pinotage behind and rather think: Southern Rhône meets Northern Italian. Lifted aromas, some savoury tones and grippy, dry but on-point tannins, it is still light on its feet.
Tasting notes:
B Vintners, Liberté 2018
20% whole-bunch fermentation before maturation lasting 18 months in older French oak. An enticing nose with notes of red currant, cherry, pomegranate and musk. The palate is light-bodied and energetic – pure fruit, fresh acidity and crunchy tannins. This is precisely made, being wonderfully clean and linear. – Winemag Prescient Top 20 Wines South Africa 2020 Report, 94/100