Domaine Tempier, owned by the iconic Peyraud family, is a true grand cru de Provence. Mourvèdre finds its truest expression in Tempier's rare and long-ageing Bandol rouges. These are some of the world's greatest crossover wines. Their 'New World-esque' power is perfectly tempered by their nuanced, earthy and savoury characteristics, which are decidedly Old World.
'In Bandol, no other winery rivals the influence of Domaine Tempier in defining the identity of the appellation.' – Wine Spectator
For all of its brawn, the 2018 Cuvée Classique has remarkable freshness. The blend of Mourvèdre, Grenache, Cinsault and Carignan is perfectly balanced and will appeal to those who love the classically styled wines of the Rhône. Don't miss the last few bottles of the old-vine, single vineyards – La Migoua and La Tourtine. Both Mourvèdre-dominated blends, these are powerful Bandols with great purity and finesse and will drink well for the next 20 years.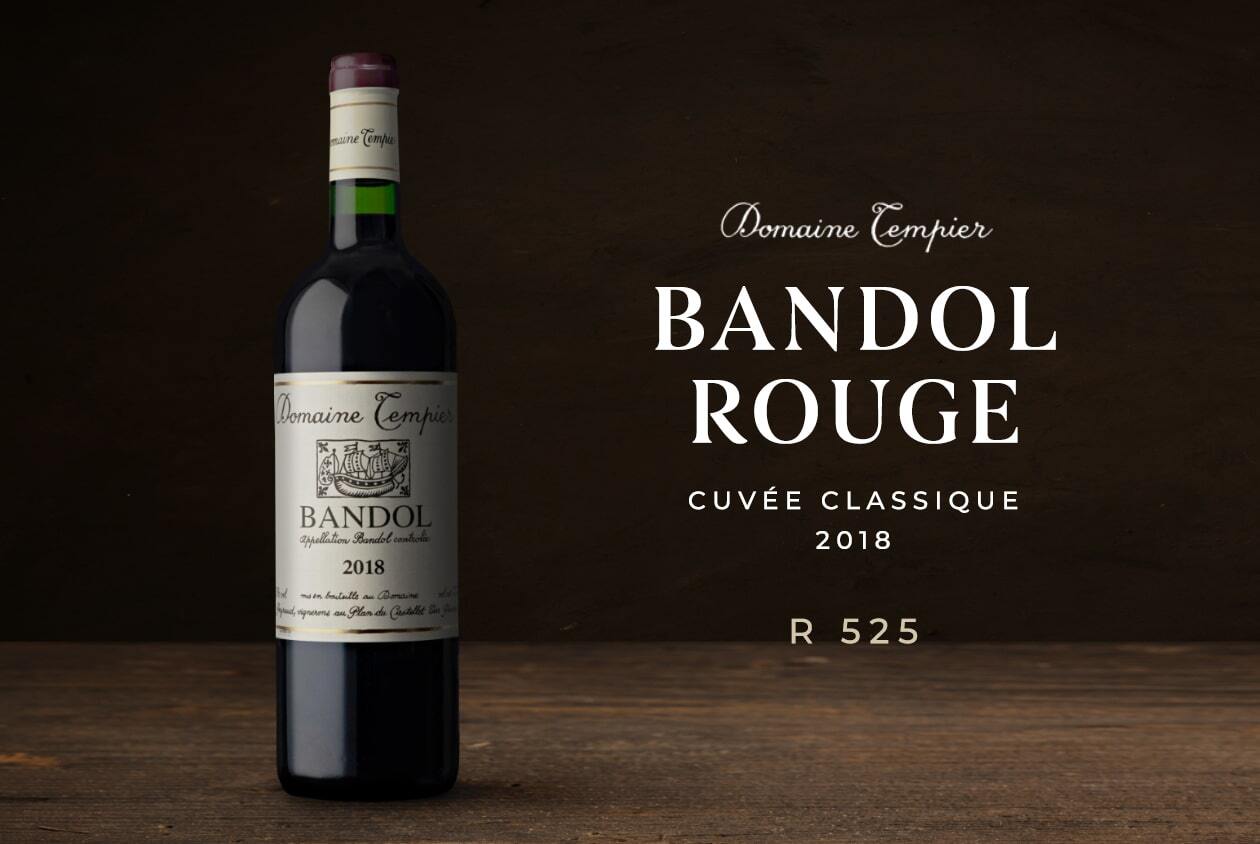 'It's a hell of a job being a winegrower: you'd need to live your life over again to do it well.' – Lucien Peyraud
Lucien Peyraud and his wife Lucie (Lulu) Tempier were instrumental in establishing Bandol as its own AOC – granted in 1941. The estate is famed for its long-lived, powerful, tannic reds from (mostly) the Mourvèdre variety, but also for their elegant and age-worthy rosés and white wines.
In response to and in anticipation of global warming, Tempier has been adding new vineyards in a cool, high-elevation, late-ripening corner of the Bandol appellation. This is the first year that these Mourvèdre grapes have been used in their wines, adding to their freshness and elegance.
Tasting notes:
Tempier, Bandol Rouge Cuvée Classique 2018
'A blend of 75% Mourvèdre, 14% Grenache, 9% Cinsault and 2% Carignan, the 2018 has remarkable freshness for all of its brawn. While bold and powerful, it is tempered beautifully by its more tradional, nuanced, earthy and savoury characteristics. It will appeal to those wine-lovers who enjoy the classically styled wines of the Rhône.' – Jolette Steyn, Wine Cellar