The 2018 Bordeaux vintage has been compared to many of the greats – from 2016, 2015, 2010, 2009 to 1982, and even 1947. Rich and powerfully structured, the 2018s are wines of outstanding quality – across the board – on both the Right and Left Banks. '2018 offers a tremendous amount of choice for the consumer,' writes Vinous, 'from everyday gems to the rarest of collectables.' This is a sign of an exceptional year.
'Perhaps the closest we can come to a definition is 2009 meets 2016 on the Left Bank, and 1998 meets 2015 for the Right Bank.' – Decanter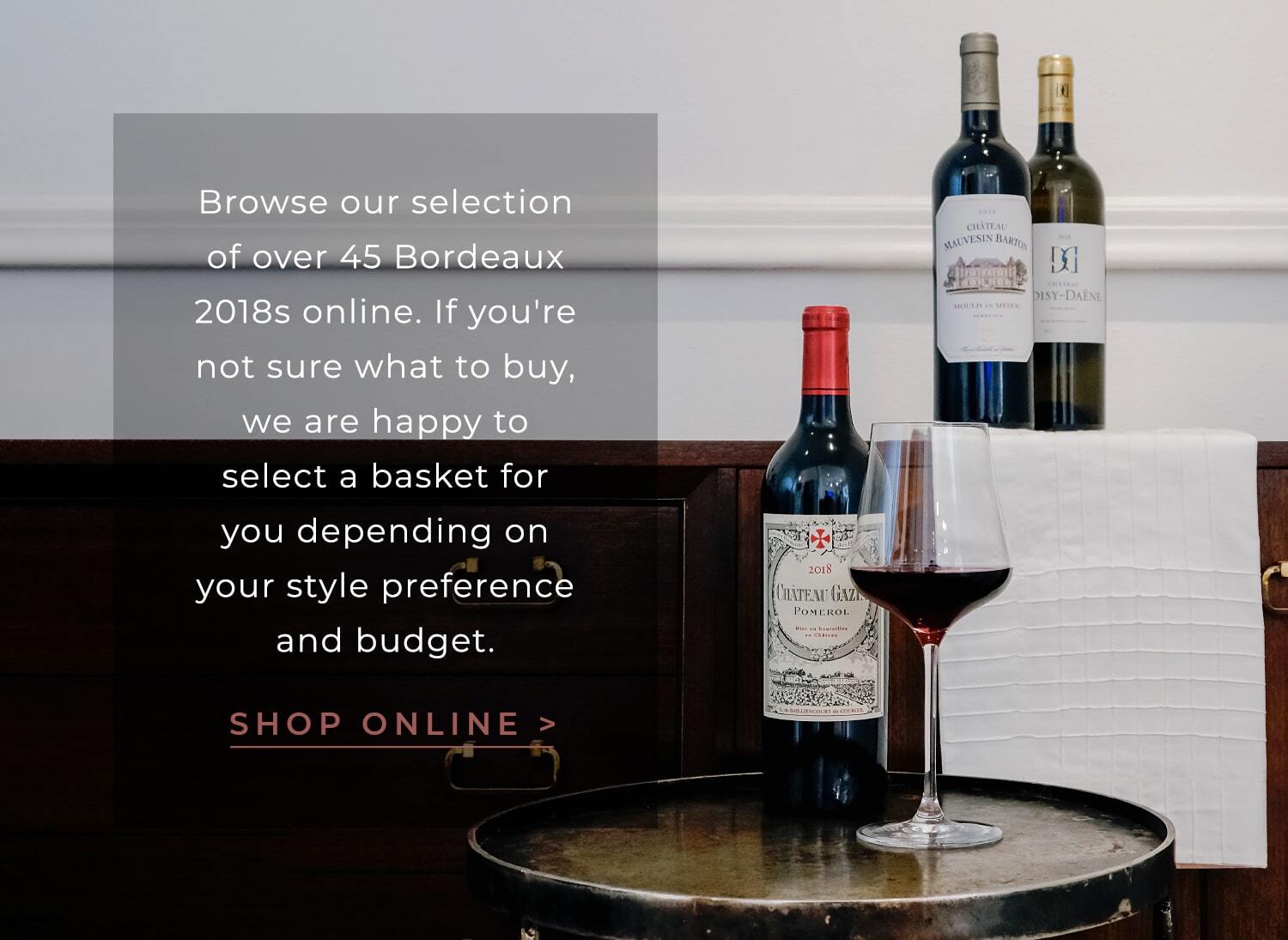 'The best 2018s are aromatically intense, deep, dark wines that beautifully marry fruit intensity with structure, positively stunning.' – Antonio Galloni, Vinous
Browse more than 45 Bordeaux 2018s online. From the excellent value Sénéjac (R395) and Chapelle de Potensac (R375), perennial favourite Mauvesin Barton (R395), through to the legendary Rauzan-Ségla (drink 'till 2066) and the increasingly rare, 100-point Figeac at R5,250. We are happy to source any of these wines for you from Bordeaux should you need more!
2018 followed the recent climatic trend with a cool start to the season, finishing warm and dry. It yielded concentrated berries, and a long window within which to pick. Therefore, the style of the château is really at the forefront in 2018. Some opted for whole-berry fermentation or extended maceration, for gentler extraction, and some picked early for freshness, or later for ripeness. Vignerons also fermented in various vessels such as stainless steel, oak, cement or amphorae to highlight different aspects of their vineyards.
The possibilities were endless and so is our selection. If you are not sure what to buy, we are happy to select a basket for you depending on your budget and style preference.